WORKSHOP
B2B Digital Marketing Strategy Zoom Workshop
B2B Marketing Planning Guide for 2022
Zoom Workshop: B2B Marketing Planning Guide
Wednesday, March 23 | 9:00 AM – 10:00 AM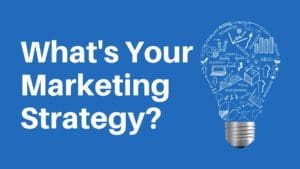 As another year comes to a close, now is the time to get your business ready to start a new one. A major part of planning for the upcoming year should be a marketing plan for your business. Marketing strategies have changed recently, and you need to be on top of them.
This complimentary workshop scheduled for Wednesday, March 23 @ 9:00 AM will outline effective B2B marketing strategies and tactics that will general leads.​
You will learn:
The most effective strategies to implement for a B2B business.
How to incorporate these strategies into one cohesive plan.
Several tips to stay organized, save time, and build your list of contacts.
Who should attend:
Business owners who have not thought strategically about their marketing efforts in the past year or more.
Owners who want to build a marketing engine – a system that generates leads, predictably, consistently, that you can close.
Business owners who want to stay on top of current marketing trends and update their marketing efforts
Presented by Mathew Phillips, founder, and Chief Marketeer of Metro Annex Interactive.
Start Driving Leads To Your Business
Schedule a consultation to learn how we generate leads for your buisness.