The Newsroom
The latest News & Events from the Metro Marketeers
Pricing Your Business Service for Increased Profit
Complimentary Webinar
Pricing Your Business Service for Increased Profit
A free webinar on "Pricing Your Business Service for Increased Profit".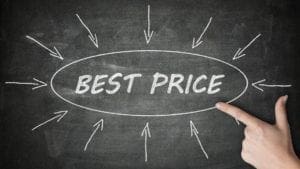 Underselling your professional service? Working harder for less? Provider better service than competitors?
All too often professional service professionals such as accountants, web developers, lawyers, and advertising agencies undercharge for their service? Why? Good question. One that this free workshop addresses.
"Pricing your Business Service for Better Profit" is set for Tuesday, December 15, Noon – 1:30 p.m. Lisa Raiche, CPA, MST, founder, and director of Bodhi Business Advisors based in Fall River, MA. The accounting and trusted advisory firm helps start-up and emerging companies.
The complimentary program is sponsored by Rockland Trust, My Pinnacle Network, and South Shore Networking Professionals.
The complimentary workshop will outline the price-setting process – from determining overhead to choosing profit margin to position pricing negotiations.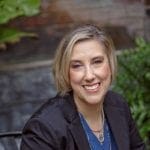 Raiche has been providing trusted business advice for over two decades. She is a graduate of Bentley College – McCallum Graduate School of Business and the University of Massachusetts, Dartmouth. She is a Certified Public Accountant.
"Most small to mid-sized professional service firms are too modest about pricing," noted Raiche. She added, "Or they are unsure of how to demonstrate value for their pricing structure. We help demystify the pricing process and help companies thrive. This workshop will provide actionable steps to improve pricing dilemmas."
Other news outlets this webinar has been posted: South Shore Networking Professionals, PR Works, My Pinnacle Networks
Mathew Phillips
Digital Marketing Specialist
Mathew Phillips is an expert in digital marketing and lead generation services. Mathew has a passion for all things digital marketing from website design and search engine optimization to digital advertising, email marketing and social media.