Metro Insider
Digital Marketing Blog by the Metro Marketeers
Monthly Marketing Guide for June​
Looking for ideas to do some brand building on your social channels or in your email newsletter? We got you covered!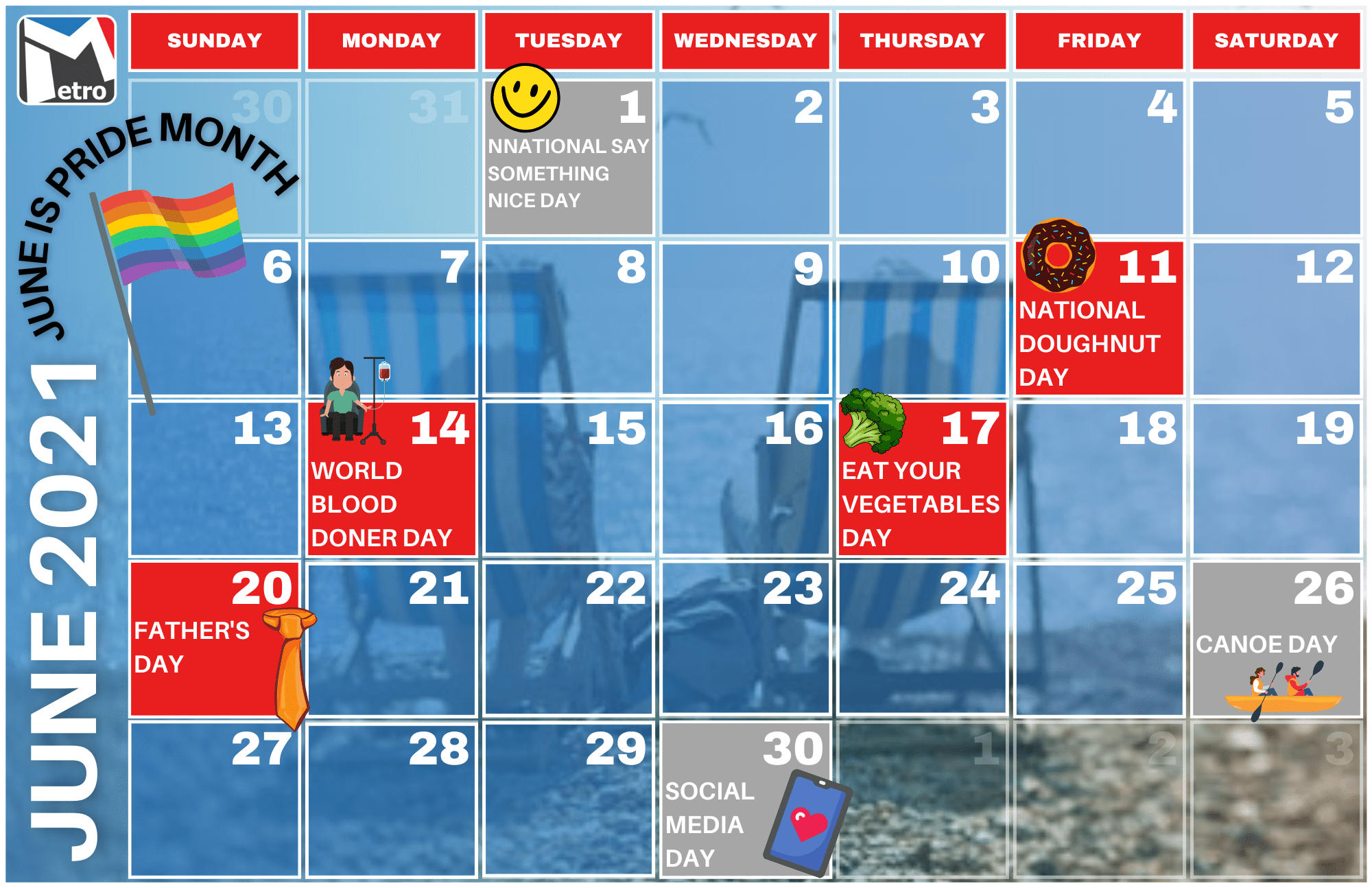 MARKETING MUST: Blogging
Consistently posting a blog on your website is a must in digital marketing. A blog can help grow your business by maintaining a fresh online presence, generating leads, and building brand awareness. A blog will boost your website's SEO, engage your audience, and provide a phenomenal source of content for email newsletters and social posts.
"Don't focus on having a great blog. Focus on producing a blog that's great for your readers." Brian Clark (Founder of CopyBlogger)
TIPS
The topic should be relevant to your business, product, or service – try to focus on a benefit or solution you can provide your customer..
Use a keyword phrase 3-5 times in titles, subtitles, and throughout the blog.
Draw the reader in with an eye-catching title and heading.
Include a Call to Action to encourage the reader to visit your website.
Publish a blog once a month.
Download our Blog Post Checklist!
A clear, step-by-step process for writing a professional, informative, enticing blog.
June is Pride Month
Pride Month is celebrated every June as a tribute to those who were involved in the Stonewall Riots. We're getting ready to dust off our rainbow flags, douse ourselves in glitter, and go join in the fun. With parades, festivals, and concerts going on across the globe, there's always some way for you to get involved — as well as learn some important social history along the way.
Hashtag to use: #PrideMonth
Father's Day
June 20th is Father's Day! Honestly, who would show off 'dad jeans,' tell the same somewhat amusing jokes at Thanksgiving, or spin those charming childhood stories? But of course, there's far more to dads than their wardrobe choices and endless nostalgia for the 'good old days' (Elton John, David Bowie, and Queen — we get it). Still, dads are heroes.
Hashtag to use: #fathersday2021
Social Media Day
Social Media Day is June 30th. In its short life, social media has redefined how people interact, communicate, and share with family, friends, and the world. With the launch of Friendster in 2002 and MySpace in 2003, social media became mainstream. Then 2004 brought the founding of the king of social media, Facebook. Twitter encouraged us to be succinct by posting our thoughts with fewer than 140 characters.
Hashtag to use: #socialmediaday 
Mathew Phillips
Digital Marketing Specialist
Mathew Phillips is an expert in digital marketing and lead generation services. Mathew has a passion for all things digital marketing from website design and search engine optimization to digital advertising, email marketing and social media.