BUSINESS VIDEO
Businesses Need Video to Survive and Thrive Online
Your Company Video
Create a compelling video to tell the world about your company, product or service.
Quick
It takes just 7 minutes to point and click your way through our online video builder – then you'll have your video in just two business days.
Easy
It's never been so easy to build a high-quality custom video for your business. Just chose your anchor, studio, graphics and a script.
Affordable
It's never been so easy to build a high-quality custom video for your business. Just chose your anchor, studio, graphics and a script.
Every business has a website. A company video supercharges a website by helping to communicate effectively with audiences. Use the video everywhere: website, social media pages, YouTube, email marketing, and landing pages. The video is completed in just two business days—a service that typically costs thousands of dollars for a professionally produced video with an on-camera spokesperson and custom graphics.
Introduce Your Company
Businesses can use their introduction video to showcase their product, company, or service to the world.
News Update
Great for press release, video blogs, company updates, employee communications, member announcements and more!
FAQ Videos
Use frequently asked question videos for your product questions, employee training, customer support, or industry education.
Start Driving Leads to Your Business
We are here to answer your questions and discuss service options!
Frequently Asked Questions
How does it this product work? What happens after activation?
Using our easy, web-based dashboard, your clients select all of the custom aspects of their video.
This starts with our large selection of on-camera spokespeople, including what they will wear on camera.
Then select the studio background, the graphics, the voiceover artist, and everything else that will make up the video.
Finally, add a script.
Your selected spokesperson will shoot your script in front of your selected background.
The fully edited video with custom graphics will be delivered within two business days.
What are the country and language parameters?
There are no country restrictions. Videos can be produced in English or Spanish. Each video will be created in one language.
Please note: Videos in Spanish may take up to seven business days to complete.
How is the video encoded?
We deliver the video in two standard formats: MP4 and MOV. A link to download both versions will be provided.
How long is the video?
The video can be up to one minute long. Studies show that customers prefer business videos that are less than one minute.
How can the video be hosted or streamed?
YouTube provides free hosting/streaming and can be easily embedded onto a website. Videos can also be uploaded directly to Facebook and LinkedIn.
Is a closed captioning file included with the video?
Yes! An SRT file with a time-coded transcription of the video is included at no extra charge.
SRT files sometimes cost as much as $50 per minute of video to produce. Our SRT file is human-generated, as opposed to the computer-generated caption option on most video and social media platforms, which means it is more accurate. Closed captioning is important (and sometimes required) for helping the hearing-impaired understand the video. But it is equally important for the entire audience because many people prefer to watch videos with the sound turned off (because they are in the office or other environments where sound would be a distraction).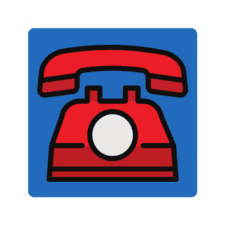 Schedule a Call
Schedule a call to learn how we can generate leads for your business.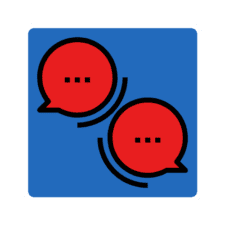 Chat with Us
Chat with our experts about your business and marketing goals.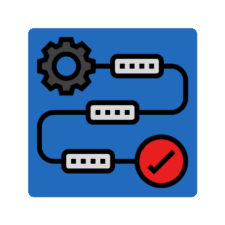 We Get to Work
Sit back while we create a marketing plan for your business to use.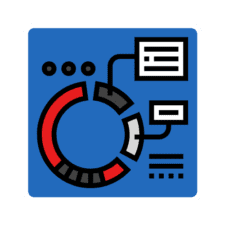 You Get Results
Watch your business grow while we execute your marketing strategy.
Contact A
Digital Marketing Specialist
Mathew Phillips is an expert in digital marketing and lead generation services. Mathew has a passion for all things digital marketing from website design and search engine optimization to digital advertising, email marketing and social media.