Metro Insider
Digital Marketing Blog by the Metro Marketeers
Post-Covid Marketing Strategies
Now is the time to develop post-Covid marketing strategies.
Is Your Business Ready for the Post-Covid World?
We're beginning to see the light at the end of the tunnel. Restrictions are being eased. Businesses are reopening. People are going out to eat. Kids are back in school. The COVID-19 pandemic that upended everyone's life over the past year seems to be easing its grip. Now is the time to develop post-Covid marketing strategies.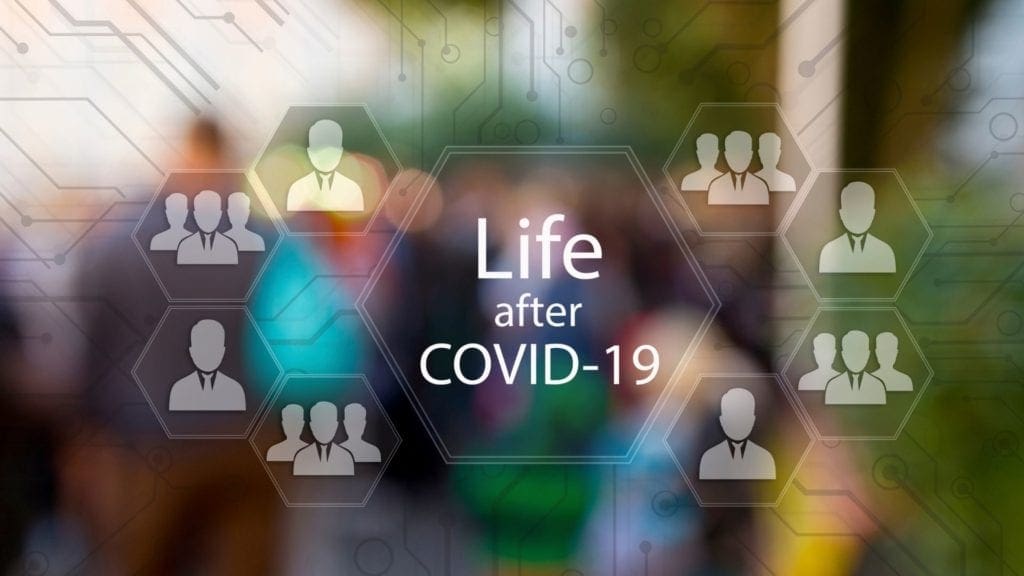 The New Normal
The "new normal" is upon us. During the lockdown, people flocked online to do business, shop, search for services and products, and connect with family and friends. Those lockdown practices are carrying into the post-Covid era. More than ever, people are now heading online to do everyday tasks.
You must get your post-Covid marketing strategies in place as we reemerge from the pandemic. Since online habits have changed, so must the way you reach out to existing and potential customers. Here are some tips for marketing your business in post-COVID-19:
      1. Know your Customer – Targeting your customers and knowing what is relevant to them is the road to driving sales.
      2. Be Creative – Having a creative and new approach to marketing is essential as part of your post-Covid marketing strategies. Think of new and unique promotions for your services and products. Take a chance on a wild idea. Host a webinar on a topic based on your business expertise.  Offer a "lead magnet," something of value that a consumer can download for free.
      3. Ramp up Your Online Visibility – It has never been more important that your website is updated to increase SEO (Search Engine Optimization). A user-friendly website is key to attracting visitors and having them stay engaged. Increasing page views, reducing bounce rate, and relevant, fresh content will get your site higher ranking on search engines.
      4. Get Personal – Consumers like the one-on-one approach when it comes to dealing with a business – whether in person or online. Digital expectations have changed over the past year. As a business, you need to engage each customer or client at the personal level. An email newsletter is one way to do that. Unlike a blast social post, email is personal. It's a great way to offer information and advice on various topics related to your business.
      5. Update Business Listings – Check that you company's name, address, phone number, and web address are correct and match all the various online business directories. Make sure your business profile is up to date such as hours of operation. Perhaps you had restricted hours during the lockdown and now are back to normal.
For example, if you own a dine-in restaurant and were offering only takeout or delivery during the past year, make note your dining room is now open and ready to welcome back customers. Consistent information across all online directories ensures your business will be found in a search. Incorrect information on just one online directory can be disastrous.
    6. Increase Social Media – Relevant and informative Twitter and Facebook postings will keep your customers in the loop about what's going on with your business. Are you offering new services/products? Are you back to normal hours? You can also offer important information on something that is happening now in the community. Social media promotes, informs, and develops a conversation while building brand awareness and authority.
   7. Don't Cut Back on Marketing – You may be tempted to reduce your marketing efforts since your revenue took a hit because of the pandemic. Right now, more than ever, you need to ramp up your marketing campaign to make it strong and vibrant. Don't let the competition get ahead of you. Let the light shine on your business.
Let the Professionals Help
Let us help you with post-COVID marketing strategies. As a professional marketing agency, we will help you steer the course. A polished, creative, and custom marketing campaign will generate leads, bring in new customers, and propel your business as we drive into the next chapter.
Mathew Phillips
Digital Marketing Specialist
Mathew Phillips is an expert in digital marketing and lead generation services. Mathew has a passion for all things digital marketing from website design and search engine optimization to digital advertising, email marketing and social media.