Metro Insider
Digital Marketing Blog by the Metro Marketeers
4 Ways PR helps SEO
Public Relations and Search Engine Optimization are a championship team.
4 WAYS PUBLIC RELATIONS HELPS SEARCH ENGINE OPTIMIZATION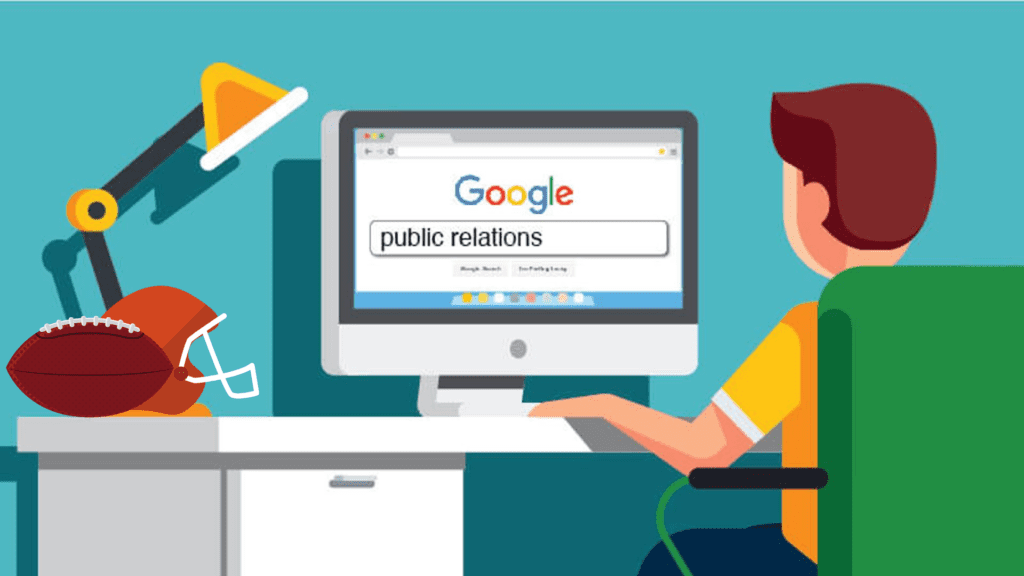 PR and SEO are a championship team. An effective public relations strategy can play a primary role in a trip to the search engine optimization super bowl. The entire digital marketing playing field is constantly evolving. Today, more than ever, PR has a direct impact on SEO.
High-quality content and outreach is mandatory for a successful SEO game plan. PR is built around high-quality content and outreach. PR has its own strategy and direct benefits. When you understand how it impacts the success of your business in Google's organic search results, it helps you realize just how important, and mandatory, it is to add it to the playbook.

Here are four examples of how adding PR to your SEO campaign, directly contributing to more organic exposure and website traffic.
DOMINATE SEARCH RESULTS FOR YOUR BRAND NAME AND KEYWORDS
PR campaigns are designed to get publications talking about you and/or your business. When done successfully, the result is several placements and mentions on high-authority outlets. The content on these high authority websites usually ranks high in the organic search results. This helps fill the first-page search results with content related to you and your business.
When someone is searching for you or your business and they see your brand name on top of media outlets, it paints a very positive picture. It helps to instill consumer confidence almost immediately.
Filling up the top of the search results page with content that you essentially control is also a very good strategy for brand protection in the event that an upset customer or a competitor writes something negative online.
HIGH-QUALITY BACKLINKS TO YOUR WEBSITE
Backlinks have always been, and continues to be, the number one signal that Google uses to determine the rank in the organic search results for keywords and search phrases relevant to the content on your pages.
There are hundreds of factors, but links are still the number one contributor. The type of links Google ranks has continually evolved over time, and this is where PR comes into play.
It's all about quality when it comes to links, not quantity. The best links are from high-quality websites and publications. These aren't links you can buy. Links must be earned and a well-executed PR strategy will help you secure the most desirable links within your industry.
TRIGGER MORE BRAND SEARCHES
PR is all about creating buzz for your brand. When done correctly it results in more people searching for your brand and what services your business provides. When you score placement from PR, it puts your brand in front of a new audience. When PR is done well, readers become interested in learning more and search for more information.
These brand search queries are incredibly important, as Google sees this as a sign of brand popularity. This begins to put more emphasis on your website when determining if your content will show top results. If two websites have similar authority and content, Google is going to display the one with more brand searches in a higher position. Google assumes it's what searchers want to see.
LEVERAGE HIGH AUTHORITY WEBSITES TO INCREASE RANK OF YOUR WEBSITE
Ranking your website for specific keywords is often very difficult, due to major players like Apple, Walmart or Amazon dominating the top spots. While your website may not be able to reach the top spot for certain keywords, you can often leverage the authority of PR targets to rank on top and use that placement to drive visitors to your website.
When PR is executed with SEO in mind, the content can be designed to target specific keywords that you want your brand to pull visitors from.
Add a PR strategy to your SEO playbook for top placement in search results. PR brings SEO to another level – a super bowl championship level!
Mathew Phillips
Digital Marketing Specialist
Mathew Phillips is an expert in digital marketing and lead generation services. Mathew has a passion for all things digital marketing from website design and search engine optimization to digital advertising, email marketing and social media.