Metro Insider
Digital Marketing Blog by the Metro Marketeers
Boost Your Search Results with Local SEO
Use a local SEO strategy for your local small businesses.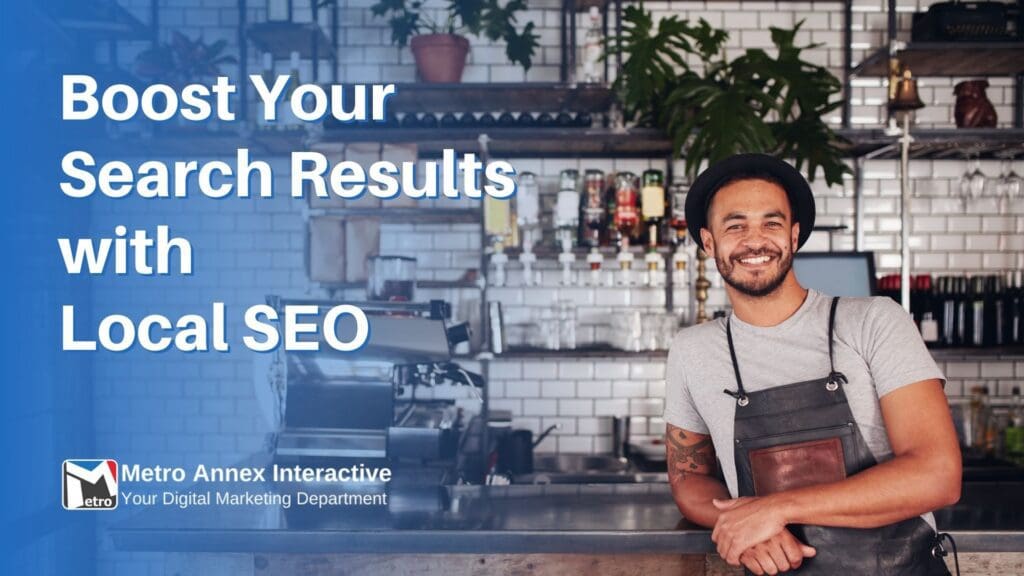 You likely know about SEO (Search Engine Optimization) and how it helps in ranking businesses in online search results – great if your company is seeking national or even global customers. But if your business serves a local territory, you want to focus on customers in your area. You're missing out on attracting new customers and growing your brand if your business isn't optimized for local SEO. We're going to explore all the components that make up local SEO, offer some local SEO tips, and explain how you can boost your local search results.
What is Local SEO?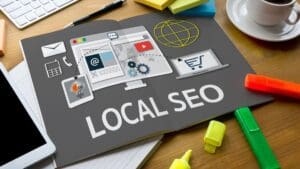 It's all about targeting local audiences; geared toward the potential consumer who searches for a product or service "near me" – a query with local intent. It is specific to a certain location – a local community – rather than a general search. If someone searches for keywords like "painting contractor near me," a list of painting contractors in the area where the user is located will come up on the search engine results page (SERP). Likely, there could be several subsequent pages listing contractors.
Search engines like Google sort out searches into three categories:
Sponsored – These are paid ads labeled "Sponsored" or "Ads" that appear at the top of the page. Not every search results page has ads.
Snack pack – Generally these are the top three results.
Organic Results– These are all the local results.
Most people will choose from the top results of the first search page. To be among the top results in local searches, your business needs to meet local SEO criteria. If not, you will find yourself toward the bottom of the list where very few potential customers venture.
Related Video: 3 Search Optimization Tips
Why is Local SEO Important?
Since 46% of Google searches are for local information, SEO is essential for businesses to stay ahead of their local competition. With an optimized SEO strategy, you'll be able to generate leads, increase brand awareness, and stand out from the competition. Boost your search results with local SEO.
How Local SEO Works
To get on that first SERP, your business website needs to be optimized to rank higher in local rankings based on the Google local algorithm. This involves researching the keywords buyers use when searching for the products or services you offer, the search volume data of those keywords, optimizing the content on your website with those keywords, and creating citations (mentions of your business on online directories and links to other websites) to increase local visibility.
Once this is done, local search engine algorithms will recognize that you're a local company and rank you higher on local sites. This helps prospects find your business more easily when they're looking for what you offer.
Local SEO ranking factors include:
Local SEO keyword research
Google Business Profile (Google My Business)
Google Map Pack (local packs or local map pack)
Mobile search compliant
Google Analytics
Bing Places
Local landing pages
Using different local keywords
Citations
Create local content
Business Listings
Business category (plumber, accountant, etc.)
Using valuable local keywords
Create location pages (local pages for towns you service)
Local link building (to link back to your website)
These local SEO tools allow businesses to provide additional information about themselves such as contact details, hours of operation, photos, etc. This helps local buyers easily identify local businesses when they're searching online. Local keyword research is important to achieve a high SEO ranking. This is why investing in local SEO is an effective way to increase visibility and attract customers.
Using a keyword research tool can help find the most effective keywords to tailor your content and target your website visitors.
Google Analytics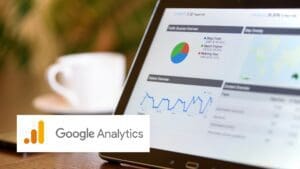 This is an invaluable tool for local companies to help track the success of local SEO campaigns. With Google Analytics (GA), you can measure website visits, bounce rates, time on site, and other metrics to determine the impact SEO is having on potential buyer engagement with your business. You can also monitor local keyword rankings as well as local competitors' rankings to gain insights into how your local SEO strategy is performing.
Using GA helps you understand what works and what doesn't, and where tweaks need to be made. This will help you optimize local search visibility and reach new local consumers more effectively and help you dominate local search.
Google Business Profile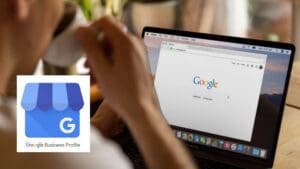 As a local business owner, you should create a Google Business Profile. Formerly known as Google My Business, a Google Business Profile will help you gain more visibility in a Google search and increase your chances of attracting new local clients. Claiming your profile will get you noticed on search pages.
The profile includes:
The name of your business
Address of your business
Phone number
Hours of operation
Type of business (plumber, attorney, etc.)
Cover image
Logo
Website address
To personalize your business profile a bit more, add some relevant pictures like images of your inventory or staff. If you're a restaurant, include some photos of your dinner creations. If you're a contractor, add pictures of your projects.
You can also have a direct message link where customers can contact you; list your products or services, customer reviews, posts, and social media links.
Citations / Business Listings
Local citations are online mentions of a business's name, address, and phone number (NAP) that appear as a business listing on trusted online local directories. As an important ranking factor, they help accurately verify the identity of your company when customers are looking for you online and help to boost business rankings.
Did you know that 40% of local businesses have listing errors and 73% of consumers lose trusting a brand when its listings are incorrect? That's why your company's online information must be accurate and up-to-date in all business directories.
Consistency across all online directories is critical so search engines can verify your business. Your website's local SEO can be negatively affected if the business information in your citations or local listings doesn't match directory to directory. Your goal is to be in the top local business listings and on as many reputable websites as possible.
Related Article: The Importance of Consistency in Your Business Listings
Bing Places
Similar to Google Business Profile, Bing Places features your business's name, address, hours of operation, and other information you want to include. Like Google My Business, you must verify your Bing Places profile.
Reputation Management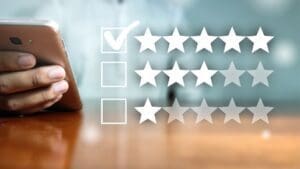 Reviews – particularly positive ones – are important for most local businesses. When your business's online reputation is positive, potential consumers are more likely to trust your brand. Reputation management tools allow companies to monitor customer reviews and ratings, respond quickly to issues, and build trust with potential customers. Investing in reputation management will help you gain more visibility and increase your chances of attracting new customers.
Related Article: How to Respond to Online Reviews
Google Maps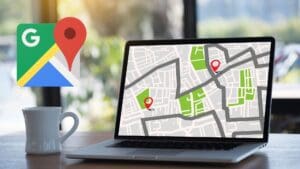 Also known as the Google Map Pack or local pack, this provides the physical location and detailed information about your business such as operating hours and services/products offered. The map pack offers street and aerial views, including satellite pictures of your location. Customers can get driving, walking, and other transportation directions to your business. Be it brick and mortar businesses or online companies, an optimized map pack will help attract more customers and gain visibility in searches.
Inbound Marketing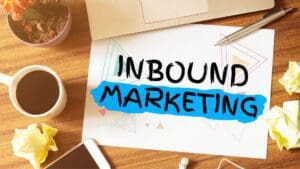 Inbound marketing employs digital content marketing, such as blogs, videos, social media posts, webinars, and guidebooks – each explaining how your product or service will serve customers' needs and why/how it is better than the competition. The idea is to provide educational, engaging, and even entertaining content that will attract potential buyers. Being relevant and personal are key factors.
Inbound marketing is a powerful tool to help your business attract new customers. Done right, you will connect with prospects who are genuinely interested in your product or service which will result in higher conversions than any other marketing game plan.
Related Article: Inbound Marketing Strategies
Metro Annex Interactive's Local SEO Program
With professional help, you can ensure that your business is seen and chosen by local customers who are actively looking for what you offer. We can help you with your local seo efforts. Metro Annex Interactive's local SEO program is an effective and fast way to add high-quality content with authority to your local business website so local searchers can find it. Our proven program will address important local ranking signals used by search engines to determine the value and relevancy of a site.
As part of our comprehensive local business marketing program, we will customize your website and provide relevant local content to boost your local search rankings. Since searches are conducted on various devices, we will use our local SEO tools to optimize your site to include mobile searches.
Related Article: Designing the Right Website for Your Business
We are a full-service digital marketing agency – from designing business websites and providing content to managing your business marketing campaign. We can help you dominate the local SERP. Let us be your local services marketing department and you get on the way for local search optimization.
Some information from Hubspot, Sproutsocial, and Searchenginejournal was used in this article.
Mathew Phillips
Digital Marketing Specialist
Mathew Phillips is an expert in digital marketing and lead generation services. Mathew has a passion for all things digital marketing from website design and search engine optimization to digital advertising, email marketing and social media.