Metro Insider
Digital Marketing Blog by the Metro Marketeers
How to create a Shock 'n' Awe Marketing Campaign
This is one of the most powerful direct response marketing follow-up tools in existence!
Creating a Shock and Awe Marketing Campaign​
As a business owner, you likely send email , post on social media, write a press release, and advertising to promote your products or services. These are tried and true and essential marketing musts. But there is one marketing strategy that few do that can make your business a standout and land a bigger fish: A Shock and Awe Marketing Campaign.
Direct Mail vs. Shock And Awe Marketing
We all receive letters in the snail mail from different companies pitching their services or products. These are usually written on company stationery with a message about why you should do business with them.
A step above this is what Adil Zafar in Marketing Realm calls "lumpy mail." This is when a trinket is placed in the envelope to give it a "lumpy" feel. This technique is called a "grabber," and can be anything from a refrigerator magnet to a quality pen emblazoned with your company name. In most cases, people's curiosity is piqued that prompts them to open the envelope to see what's inside.
Shock and Awe campaigns take direct mail to a whole new level. It is the ultimate laser focused targeting of potential or new customers – "one of the most powerful direct response marketing follow-up tools in existence." Very few do this, however. Those that do see their conversion rates skyrocket leaving competitors in the dust.
Related Article: Inbound Marketing Strategies
Just what is a Shock and Awe Campaign?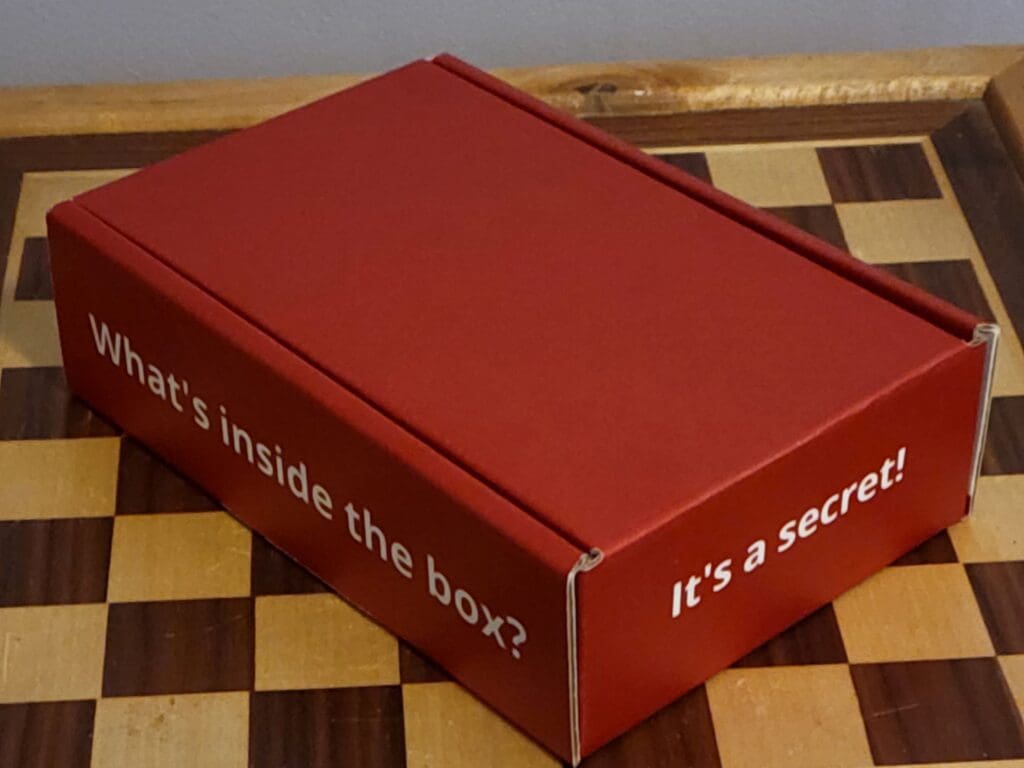 Who doesn't like getting a gift? Basically, this is what a Shock and Awe marketing strategy is all about: sending a giftbox from your business with a surprise inside to a marketing qualified lead – someone you have engaged with such as a previous client/customer, someone who requested information from your business, downloaded material, or repeatedly visited your website.
It's a person who is on the threshold of being a customer that needs a nudge to do business with you. What better way to nudge someone than to influence them with an awe-inspiring surprise gift!
Put yourself in the receiver's shoes; if you received a giftbox, wouldn't you want to immediately open it? Curiosity is the driving force here. As is leaving an indelible impression. You see, this unique marketing approach is not only creative, but has a personal touch. Unlike a mass mailing of sales letters, this campaign targets specific people and the recipients feel that individualized connection.
According to Zafar, this campaign should:
·        Give your lead unexpected, amazing value
·        Show you as an expert and authority in your industry
·        Increase the likelihood your lead will buy
·        Be engaging
The main purpose of this is to get leads to react. After impressing them with a creative, unexpected gift, the chance for a conversion is much greater than any other marketing campaign.
Related: Metro Annex Interactive Marketing Guide 
So, What Goes in the Shock and Awe Box?
Above all, the Shock 'n' Awe package must make the recipient feel they are receiving a gift for the biggest impact. The goal is to make it engaging and grab your target's attention..
The item or items you place in the Shock and Awe box can vary. It could be something related to your particular industry, service, or product or something entirely unrelated. Here are a few examples:
1. Product or service samples – Provide a sample of your product or service.
2. Coupons or gift cards – Offer a discount for giving you a try.
3. A DVD about your business – Be the face of your business explaining how your service or product can help your prospect. Or you include a testimonial from someone raving how your business helped them.
4. A whitepaper about your business – This can be an independent report or something you wrote about what you do.
5. An unusual gift – This can be something totally unrelated to your business. Something fun with a "wow" factor! Check out below our Secret Sauce Campaign.
6. Gifts related to your business – Some examples:
·        A measuring tape – From a trainer or health club to measure that shrinking waistline
·        Winter survival kit – From a snow-removal contractor or heating company
·        Planter grow kit – From a landscaper
7. Gifts with a shelf life – Something your lead will use with your company name on it to provide a constant reminder of your business like a mug or thumb-drive.
6. Your contact information – A business card or even better, a handwritten note with your business name and contact info.
The best things to put in the Shock and Awe box would be something of value to your lead. It needs to have a shelve life that your potential client will remember or use.
Follow-up
A few days after the packages are sent, it's time to follow-up. This is key to turning a lead into a paying customer. Emails, phone calls, or retargeting ads are ways to follow-up with your potential customer.
Related Article: Promoting Your Business with Email Marketing
Shock And Awe Example
Here's an example of a Shock and Awe package that Metro Annex Interactive did: The Secret Sauce Campaign.
It involved sending out bottles of hot sauce in a giftbox to our leads. Obviously, it's not to get people to buy the sauce. The message here is: "We are the hot sauce to spice up your marketing."
Who would think a marketing agency would send out a bottle of hot sauce? This is the wow factor! Totally surprising someone to get their attention and impress them with a creative approach. Leaving an impression is invaluable.
Metro Annex is Your Marketing Department
Not sure if you have the time or creative flare to engage prospects with a Shock and Awe Marketing Campaign? We can do it for you! The campaign is a service and a team-building exercise for a business where we create it all and bring everyone together in an "all hands-on deck" packaging party to assemble the box for the campaign. During the party, we educate everyone in the company on your business's vision, values, messaging, and goals. It's a company team-building experience!
Related: Content Marketing
The Shock and Awe packages campaign is a prime example of our creative marketing techniques that we can do for businesses. Truly out-of-the-box (pun intended) thinking. As a leading digital marketing agency, we can take on all of your marketing – from building a website to serving as your marketing hub, content development, social posts, and marketing management. We do it all so you can concentrate on running your business. Let us be your marketing department!
Secret Sauce: noun
1 : a sauce that adds an important element to a dish and that has ingredients that are typically kept secret
2 : an element, quality, ability, or practice that makes something or someone successful or distinctive
Mathew Phillips
Digital Marketing Specialist
Mathew Phillips is an expert in digital marketing and lead generation services. Mathew has a passion for all things digital marketing from website design and search engine optimization to digital advertising, email marketing and social media.