Metro Insider
Digital Marketing Blog by the Metro Marketeers
Traditional Marketing or Digital Marketing
A mix of both traditional and digital can benefit your business.
Are you still using traditional marketing for your business?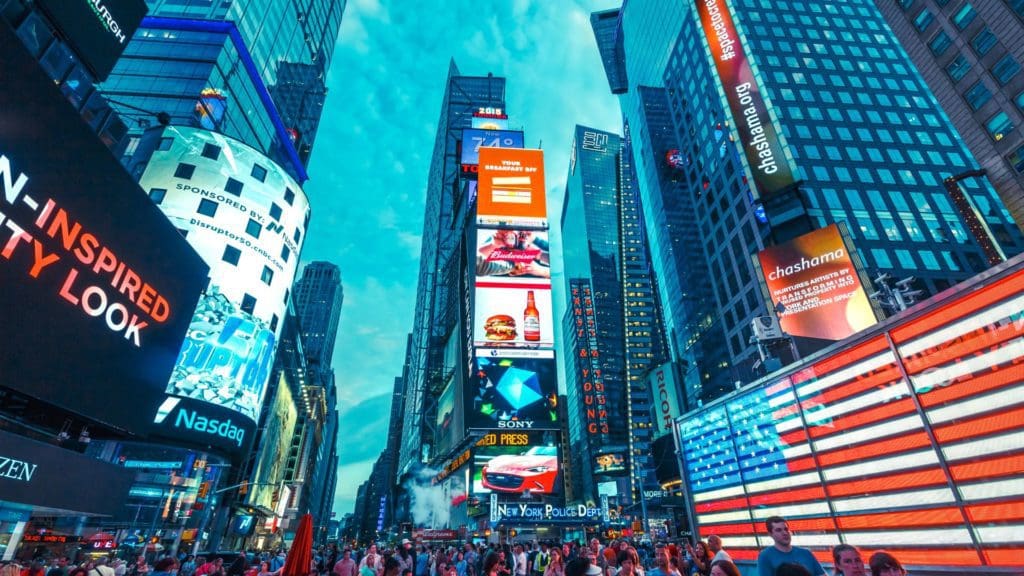 For ages, businesses have advertised in newspapers and Yellow Pages – the longtime traditional form of marketing. Over the past decade or so digital marketing – websites, social media, and email – has become the primary marketing route. So, should you still be using traditional marketing? The short answer is: Definitely!
What is Traditional Marketing?
Direct mail, flyers, billboard advertising, radio/TV commercials, telemarketing (phone), newspaper, magazine, and Yellow Pages are the main traditional marketing examples. Basically, any type of marketing or promotion that isn't online is considered traditional.
Traditional marketing is tried and true. And as Hubspot puts it, one of the oldest forms of marketing. It has worked for decades reaching targeted and mass audiences.
People encounter traditional marketing every day: Just listening to the radio or watching your favorite show or sporting event on television, you will be blasted with commercials. Driving down the highway you will likely pass billboards. Getting calls on your phone – be it landline or cell – from telemarketers. Receiving coupons or flyers in the mail. Browsing through a newspaper or magazine with ads dotting the pages.
Traditional marketing is perhaps the easiest way to get your business's name in front of people. In this digital world, it still has a place to get your message across.
Here are the pros and cons of traditional marketing as explained by 99 Designs:
Pros:
Impactful and easy to understand – A visually bold billboard or a striking TV commercial is a normal part of most people's day to day lives. They're easy to digest and often entertaining.
Printed marketing materials have a long shelf life – People typically keep newspapers and magazines for a while sometimes re-reading them which gives the ads longevity.
More memorable – Seeing something in real life rather than on your phone is more likely to be remembered. A Super-Bowl ads or a striking window display is more likely to stay in your mind than an Instagram ad you'll probably scroll past in seconds.
Cons:
More difficult to measure campaigns – There are ways to measure traditional marketing campaigns such as brand trackers, but they are nowhere near as in-depth or intelligent as the tools available for digital marketing.
Often expensive – If you're a brand in its infancy or a small business with a limited budget, chances are you don't have the funds for a large ad display. Many forms of traditional marketing will set you back a considerable amount.
No direct interaction with the consumer – Unlike social media marketing, you're generally in the dark about your audience's reaction to your marketing efforts.
What is Digital Marketing?
Any marketing that goes through the ether is digital marketing:
Websites
Social media
Podcasts
Blogs
Email
PPC (Pay Per Click) advertising
Webinars
Paid online ads
Compared to traditional, digital marketing is about getting people to find you by using various marketing methods with your website as the hub.
Related Article: Using Technology to Market Your Business
Digital marketing has taken root in the past decade and just about every business, from the one-person entrepreneur to a multi-million-dollar corporation, has jumped on board. It is cost-effective, typically less expensive than traditional marketing. According to Hubspot, a traditional print ad can cost from $2,000 to $160,000.
Digital marketing can be more targeted than traditional and at the same time, can have a wider reach. With the explosive use of social media like Facebook, Twitter, LinkedIn, and TikTok, businesses can connect and engage with their customers and potential customers.
Digital ads and marketing campaigns can be measured for their effectiveness and tweaked if needed where there is no real way to gauge a traditional ad campaign.
Related Article: Creating Effective Online Advertising
Hubspot reports that "digital marketing is an increasingly important revenue driver. In fact, businesses reported that half of revenue is influenced by social selling."
A recent survey found that 50% of marketers believe digital marketing has an edge over traditional because of the interaction digital marketing opens with customers, according to Hubspot. "Businesses can have full control of their audience growth and see real-time results of each facet of that campaign. And with inbound marketing, consumers find the business, not the other way around," says Hubspot.
Related Article: Inbound Marketing Strategies
Here are digital marketing's pros and cons from 99 Designs:
Pros:
More options for engagement – Through channels such as social media, you can physically see what your audience thinks of your brand and marketing efforts. If your marketing has been shared, liked, and had plenty of positive comments, you know you're doing something right.
Easy to measure your campaigns – Unlike traditional marketing, digital marketing tracking is exceptionally in-depth. This helps give you a clear path for your next round of marketing efforts.
Makes clever targeting possible – You can tailor content to target specific prospects and customers.
Cons:
Digital ads can be annoying – While you're reading the news on your phone or scrolling Facebook, ads suddenly pop-up about a product you earlier Googled. Clever targeting is great marketing but can be annoying having a negative connotation.
Less permanent – Digital marketing efforts like Google ads, banners, promo emails or social media ads can have a fleeting, temporary impact. They're intangible and can easily be ignored. If your target audience keeps scrolling or clicks to the next page, your ad will be gone from their screen.
Constantly evolves – To get the most out of your digital marketing efforts there is a lot to learn. Each channel usually requires its own specialist, from search engine marketing to social media, each channel requires a pro to get the best bang for your buck.
Competing in the Digital World
Today, consumers search the internet for products and services. You can look up where to go for dinner and view the menu, where to get your car fixed, find a plumber, buy clothes, purchase concert tickets – all from your mobile device or computer. Getting your business on that first search results page is paramount in digital marketing. Using SEO (Search Engine Optimization) strategies will boost your online rankings. This can be achieved by having an up-to-date website with fresh content like blogs and active social media and email campaigns.
   Related Article: 4 Ways PR Helps SEO
Should You Use Digital and Traditional Marketing Together?
It's no doubt that digital marketing is a must for today's businesses. But, blended, both traditional and digital can benefit your business.
Let's take a look at Macy's. This major retailer spends millions of dollars on newspaper print ads while at the same time sends texts messages and emails promoting sales to customers who subscribed to their online alerts. This strategy covers those who still like reading print editions of newspapers and those who prefer getting their information online.
For smaller business, a similar approach can be taken. You can send out coupons or promotions by direct mail and advertise in local media while maintaining a strong online presence by providing fresh content such as blogs on your site and promoting them through email and social media campaigns.
Related Article: Social Media Can Help Market Your Business
As The Pipeline explains, a multichannel marketing strategy utilizes a combination of channels and methods for businesses to reach their target audience. "These channels can range from a brick-and-mortar storefront to a company website to a text messaging app."
This approach makes it easier for prospects and customers to get and interact with the content when, where, and how they want. The Pipeline reports this marketing strategy "is proven to be highly effective."
Adds The Drift, "And since 44% of customers visit a brand's website after receiving mail from the company, it's clear that traditional channels and digital channels can work well together."
Get Professional Help
Metro Annex Interactive can help your business compete in the new world of marketing. We do it all, from website design to developing complete marketing campaigns. Our professionals will customize you marketing to meet your needs and budget. Call today for a free consultation.
Mathew Phillips
Digital Marketing Specialist
Mathew Phillips is an expert in digital marketing and lead generation services. Mathew has a passion for all things digital marketing from website design and search engine optimization to digital advertising, email marketing and social media.